How to Extend the Life of your Flowers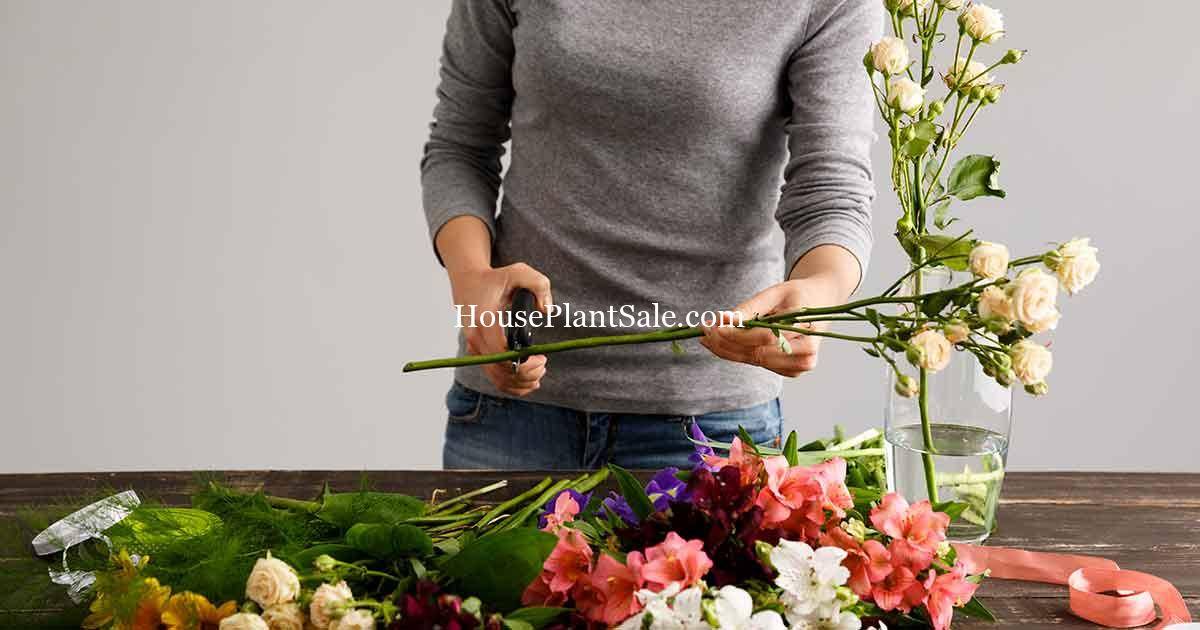 How to Extend the Life of your Flowers?
Nothing brightens up a home more than a beautiful flower arrangement.But, on the other hand, nothing is sadder than having to throw them out once their time comes to pass.
Unfortunately, the reality is that cut flowers don't always live for very long. Still, you can do things to extend the life of cut flowers and enjoy the vibrance and blossoming beauty for a lot longer. Learn how to extend the life of your flowers below.
Keep Your Fresh-Cut Flowers in Water.
This step may be the most obvious, but the sooner you put your freshly cut flowers in water, the better.
You should also consistently change the water every two to three days; keeping the water fresh prevents the water from building up any bacteria and passing it along to the flowers.
What is essential is to be thorough when you change the water. You should thoroughly clean out the vase or bowl to remove any scum or bacteria. Avoid contaminating the water again by drying up the vase and removing any drop of the dirty water in the bowl or vase.
Use the floral food packets that come with the flowers and 1/2 teaspoon of bleach. "The bleach will keep the bacteria out of the flowers, which is essential for prolonging a flower's lifespan."
Some flowers like orchids and hydrangeas drink water through the bloom. So make sure to mist your flowers with water. I use a beauty mister that has an excellent spray.
Recut the Stems Before Placing Your Flowers in Water.
Recutting the stems is also an essential part of the care so the branch can drink water. Recut the flower stems at a 45-degree angle about one or two inches from the bottom. Also, remove any stem leaves below the water line in your vase to avoid these leaves harboring bacteria that can do your blooms in.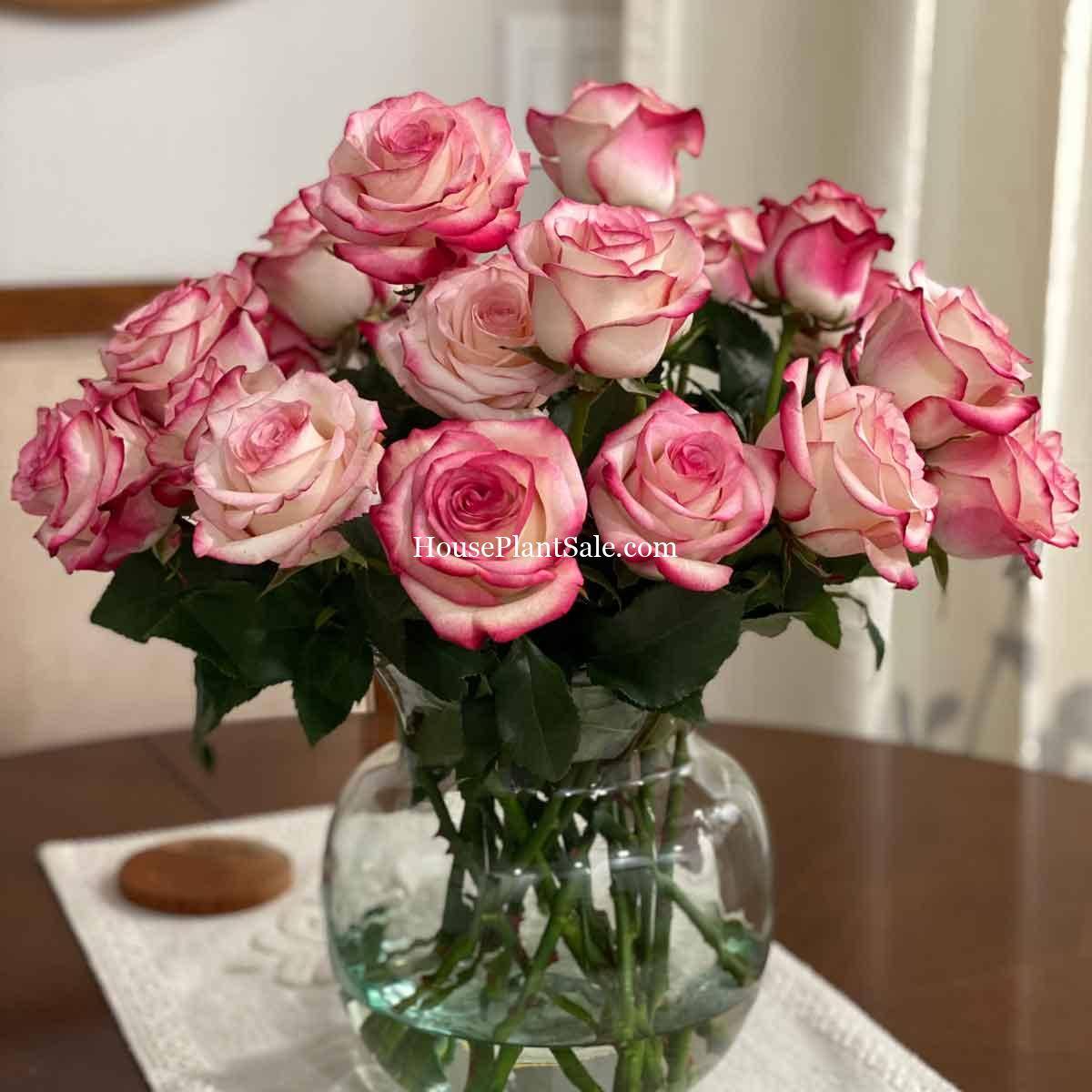 Place Your Fresh-Cut Flowers in a Cool, Dry Place.
When selecting a location for your blooms, be mindful of sunny windows, heat ducts, and other heat sources because where you place your vase of cut flowers in your home can also impact how long they last. Conversely, keeping flowers in a cool, dry place out of direct sunlight, vents, and high heat is a great way to keep your flowers alive.
When you get home, you can take the ribbon off of the base of the flowers, put them all in the same vase, or consider placing them into groups or singles in multiple vessels.
"Always have bud vases in your repertoire; you can separate the flowers and find ways of scattering them into smaller arrangements so you will enjoy them in many rooms."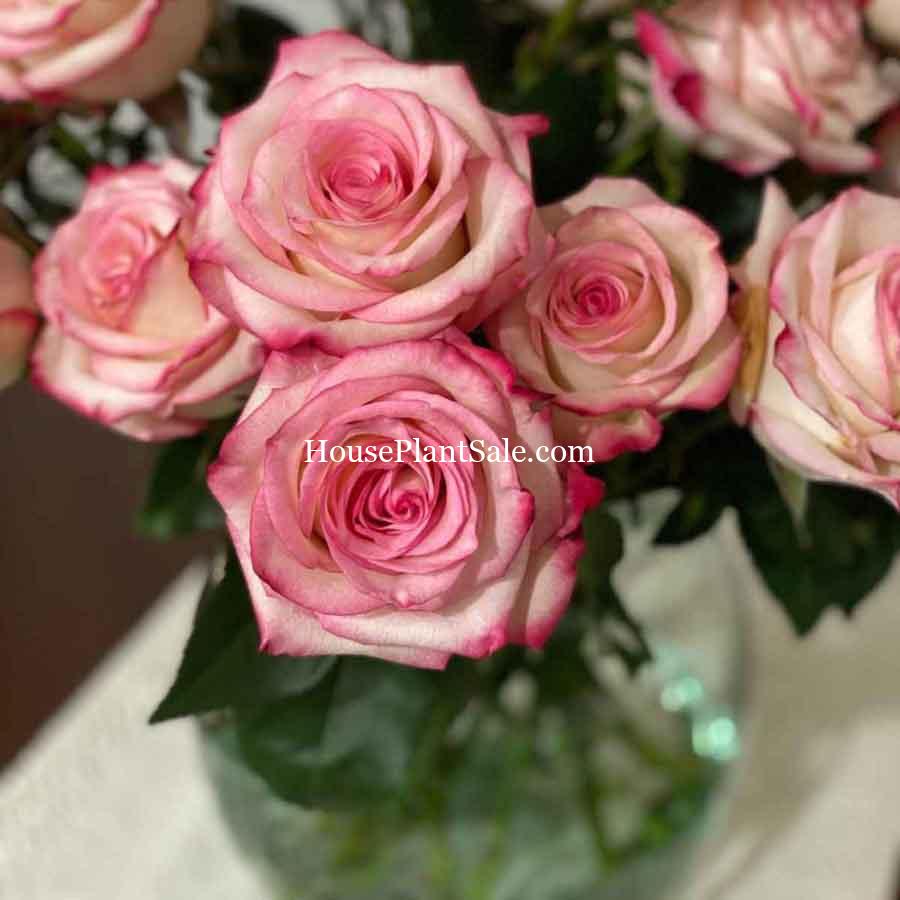 Forget Me Not Flower Markets has created a unique space to help INSPIRE you to build one of a kind bouquet for yourself or a loved one.
Each week, our Flower Bar will feature curated color palettes and freshly-cut blooms based on what's in season.