Can You Leave a Plant in the Container it Came In?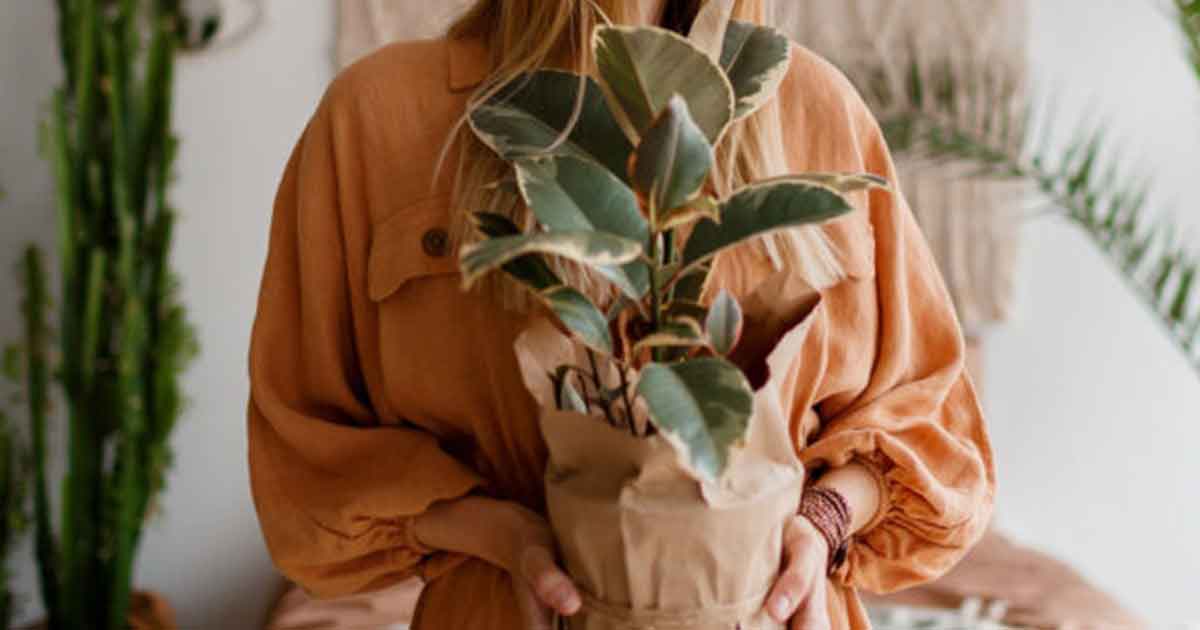 Can you Leave a Plant in the Container it Came In?
Hello there, fellow garden enthusiasts! Today, let's embark on a horticultural adventure as we delve into the mesmerizing world of plant containers. Specifically, the age-old question: Can you leave a plant in the container it came in? Buckle up, folks, because we're about to uncover the truth!
Picture this: You've just brought home a new leafy companion, bursting with potential and ready to brighten your space. Excitement fills the air as you admire its vibrant foliage, but a tiny voice inside your head whispers, "Should I repot plants after buying?" Fear not, dear readers, for I'm here to guide you through this plant container maze with wit and charm!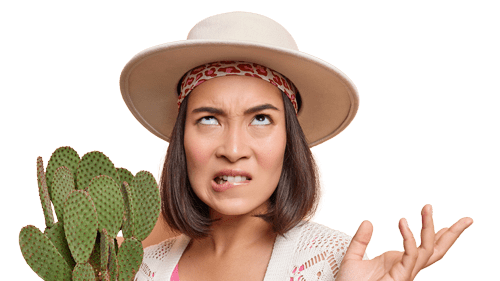 Now, let's get down to the nitty-gritty.
The answer to whether you should report your newly acquired green buddy largely depends on many factors, but I'll recommend not being too quick to move your plants.
Most houseplants are raised in a greenhouse, then wrenched out of their perfect environment to sit in a store until you come along. When you bring them home, they're stressed out. Transplanting into your new decorative pot will make it harder to give them the proper care they need.
I know you think you should take your new plant home, repot it into "good" soil and a larger pot, and feed the poor, starving little thing. But "is not the best idea." Usually, they come in plastic grow pots with drainage holes on the bottom, in a lightweight potting mix with excellent drainage. Also, some plants are notorious for experiencing transplant shock – like us during a sudden temperature drop or realizing you've forgotten your keys. For these delicate beings, it's best to hold off on repotting until they've had a chance to settle down and feel at home.
If the container seems spacious enough and your plant shows no signs of distress, you should hold off on the repotting extravaganza. Plants can sometimes take their time adjusting to new environments, much like humans acclimating to a new job (except without the coffee breaks).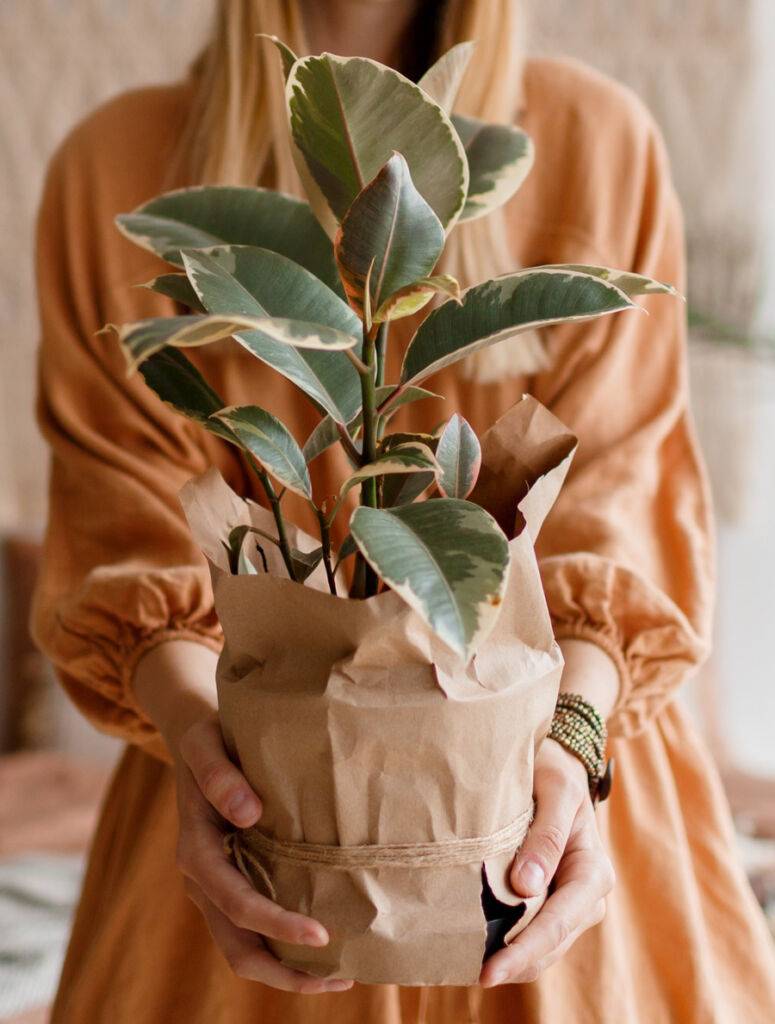 Keep your houseplants in their plastic nursery pots for at least the first year.
You can still use your pretty pot by slipping the new plant in its original plastic pot and dirt into the decorative pot and cover the top with Spanish moss or rocks to cover any gaps. Repot only when they're so big, they're falling over, or you can't get enough water into them. Besides that, the plants often stay in the original pot for years.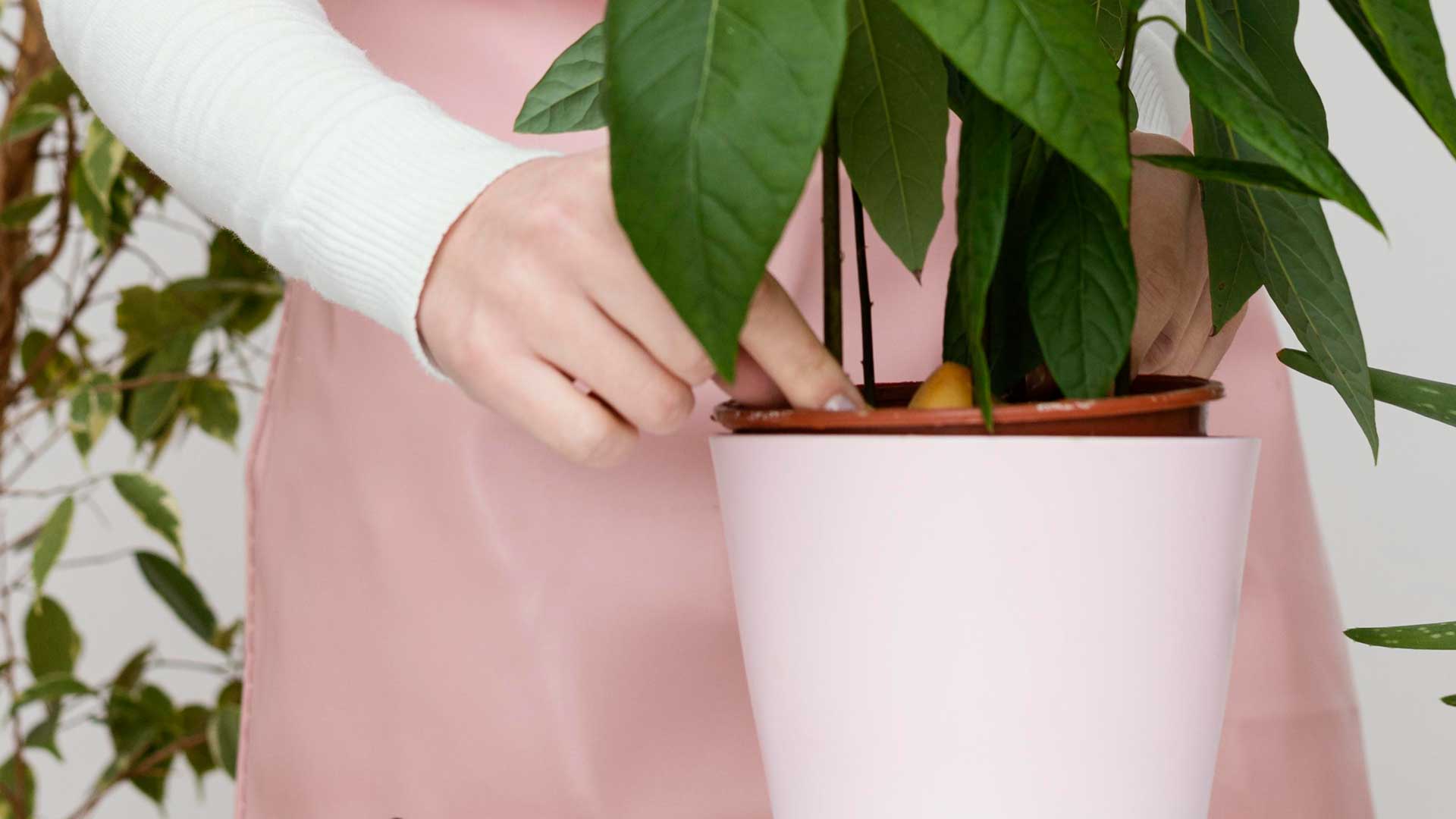 On the other hand, if you look at the container, it came in and is bursting at the seams and roots are peeking out like sassy little adventurers. If so, it's time to channel your inner gardener and give your plant some breathing room.
When it's time to transplant, try going up one or two pot sizes.

"The pot size doesn't make the plant grow faster, and the extra soil makes it harder for the plant roots to get the water and nutrients they need."

When reppoting, add potting soil (not garden soil) to the pot's bottom to get the plant up to the height you want. Avoid putting the plant in the bottom of the pot and covering it with soil because it can suffocate the plant.

Fertilizing

should be done only 1 – 4 times a year, depending on the light.

If you get a plant in a pot without drainage holes, you should repot into a drainage pot.
Additional Repotting Tips
So, my fellow green-thumbed comrades, the final verdict on the "can-I-leave-it-in-the-container" debacle is this:
Use your keen observation skills and adaptability to make the call. Trust your gut – or should I say, your green thumb – and let your plant guide you toward the right choice.
Remember, dear readers, plants are living beings with unique needs, much like celebrities demanding their own personal trailers. Treat them with care, love, and a dash of humor, and you'll be rewarded with a flourishing and happy plant family.
Let's wrap up this whimsical journey through plant containers, shall we? The next time you bring home a new leafy roommate, consider the clues, do some detective work, and make an informed decision. Whether it's a grand repotting adventure or a cozy container staycation, may your plants thrive and bring endless joy to your life!
Happy gardening, my friends, and may the greenery be forever in your favor!
Stay tuned for more tips- Sign up below 👇